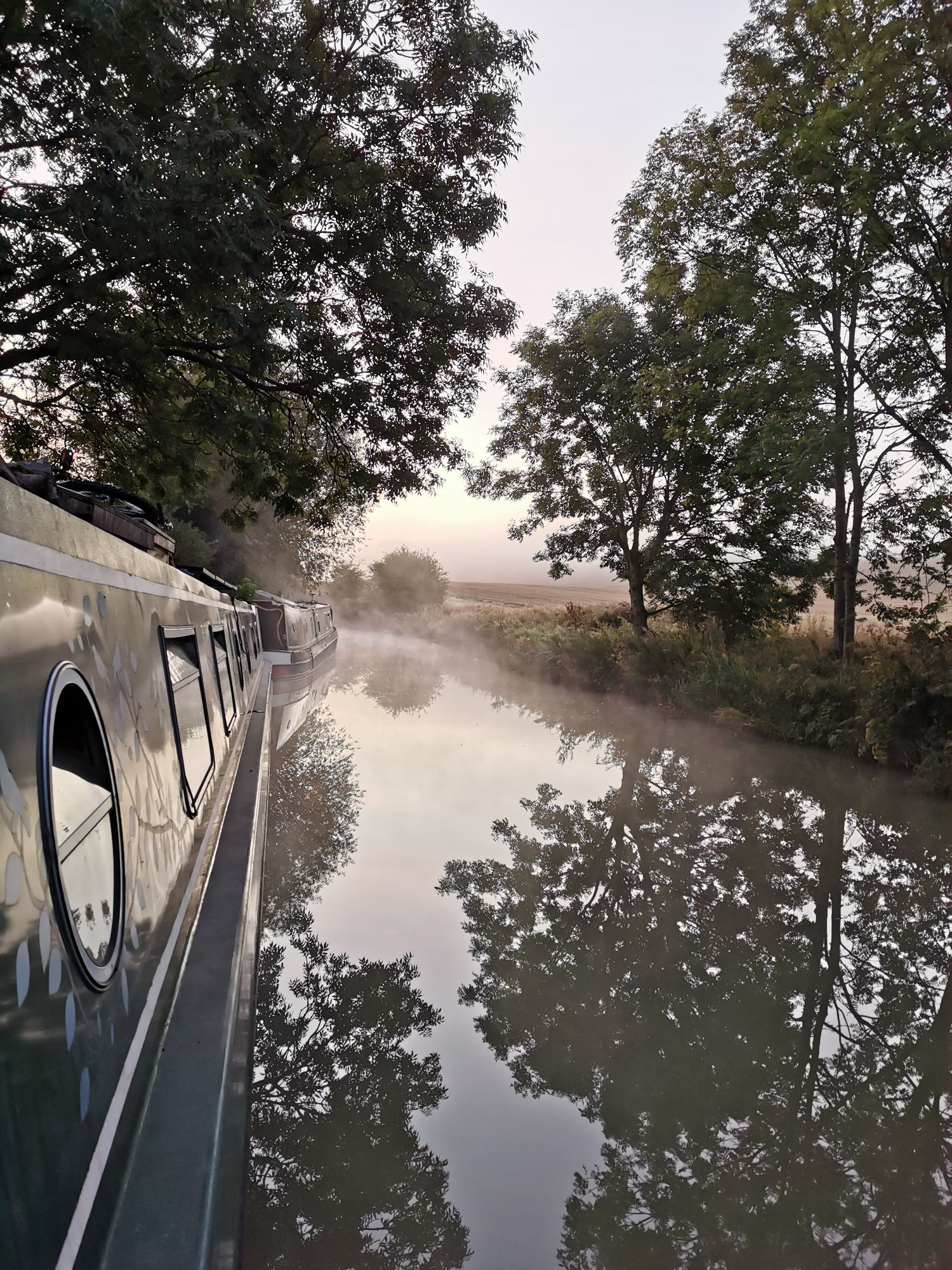 I'm not a business coach, but like so many, I went from being employed all my working life (nearly 20 years) to the crazy world of entrepreneurship (I always feel weird referring to myself as an entrepreneur), about 3 years ago - without a scooby-bloody-doo what the hell I was doing in business!!
This blog post idea came about when I recently started working with a new career coaching client. She was nervously telling me about wanting to leave corporate behind her and start a business, and as she listed off a number of things that she "should" do first (including a business plan and completing her website), I was transported back to that place when I was just getting started.
It really reminded me just how much stuff is out there that tells us we have to follow a certain strategy or method, and there are many many different (mostly well intentioned) people who will tell you that you absolutely must do A, B or C be successful.
"you can't start a podcast without this microphone"
"you have to consistently post at least 5 times a week on Instagram (or wherever) and respond to comments immediately to get any clients"
"you have to show up on live video"
"you have to have your niche nailed down first"
"follow this sales strategy to reach 6 figures in 6 weeks!"
"you can't get clients until you have a website, and it needs to perfectly reflect who you are and who you're helping"
And
"you must have a Business Plan before you can start a business"
Well, 3 Years into my business, and I'm calling Bulls**t on this kind of advice!!
Honestly, I have found this sort of talk to be so unhelpful. When you're new to business and haven't a clue what you're doing (like I didn't!) you're super susceptible to all of this "advice" because you basically just want someone to tell you what to do! People sound so convincing, and then you find someone else who completely contradicts the last "expert". It's a noisy world out there when it comes to the "how to's" of working for yourself and it can become overwhelming, fast.
But the truth is that there is no one right way to do this business thing, and you know what? Often just getting started is the most important thing, you'll find your way sooner or later.
So, I'm sharing some advice I really wish I'd had at the beginning, in the hope that it's helpful to someone who is in the early days of their business journey. And, spoiler alert, it's not a list of things you should or shouldn't do!
1. You don't actually have to have a website to get started! Wait, WHAT?!
God I wish someone had told me this at the start!! I can't even tell you how many hours I have lost farting around with websites.
About a year ago a stumbled upon a coach on Instagram who I really liked, she provided wonderful content and was doing really well in her business, and she didn't even have a website! We chatted, and she joked about how she kept meaning to finish her website, but because she'd been doing so well with attracting clients just from social media, she just hadn't got around to it yet. She has now and it's lovely, but the point is, there are no rules! And I bet that when she did finally sit down to finish her website, she was so much clearer in what she wanted to say and who she was talking to.
I on the other hand, have had 3 completely different websites and once spent hundreds of pounds on a course to walk me through creating a 4th – which never got completed and left me feeling deflated and quite frankly exhausted!
Ok, so my very first website was pretty basic, I whipped it up in no time on GoDaddy and was quite pleased with myself, until I fell down the "you have to have your niche nailed down to within an inch of its life from the very beginning" hole "oh and here, fill out this ideal client avatar template" (don't even get me started on this!!)
………..Which brings me on to the next piece of advice I'd give my 3 years ago self:
2. Start from where you are
That first website would have been absolutely fine when I was starting out. It was ok to look at, professional and honest. I didn't know what my sodding niche was to start with. I remember someone early on telling me that at first you may need to cast your net wide, until you discover who you'd really love to work with and what you'd love to help people with. That was good advice, but that voice got drowned out in all the crazy niche talk!
Listen, I'm not saying finding your niche isn't important and won't help your business grow. I'm saying that's its ok to just start from where you are, from what feels like the first step, the right direction, interesting etc. And find the way, on the way (something wonderful Business Coach, Sarah Sienkiewicz, of Healing Business, encouraged me to do).
I started off offering general life coaching, now I'm career coaching. How did that happen? Through the life coaching, a client came to me who happened to want career coaching. When I worked with her, something just clicked. It made so much sense given my decade experience in HR and Recruitment and I LOVED working with her. So then I offered life and career coaching, and then over time I decided to focus purely on careers. Written like this might make it sound like it was smooth sailing, it wasn't. But looking back I can see that I had to go on that journey to get to know what my "niche" would be (damn that word).
I'm not saying don't create a website. You might thoroughly enjoy doing so and it might help to grow your business really quickly. You might genuinely need to have a website early on.
I'm saying, start from where you are, from what you feel most comfortable with, excited about even, and from what you truly actually need to get going. For example, don't not talk about your business face to face or on social media just because you haven't finished your website yet. You could literally post something on all of your social media channels saying "hi, I'm doing X now, I'm still working on creating my website but I'm open for business and would love to help". You could have a few paragraphs typed up ready to send people if they want to know more. This is just an example, and believe me when I say I know first-hand that imposter syndrome and self-doubt may well make this seemingly simple strategy feel far less than simple!
3. Be bold about being a beginner!
You know, you don't need to pretend to know what you're doing and be little Miss/Mr confident who has all their shit together. Even if it does work, you'll probably feel exhausted pretty quickly from putting on such a charade. Don't get me wrong, clearly if you want to be a freelance web designer for example, telling everyone you have no idea about web design is unlikely to result in paid work! (I mean, hopefully if you've decided to be a freelance web designer, you do have some experience or qualifications, or plan to get/take some!).
But, showing some vulnerability is good, it helps people relate to you and know that you're human, and it paves the way for the person a few steps behind you too. I personally find people more approachable when I can see they have insecurities and worries, just like me.
I recently met someone at a networking event. She'd had a career in events management but had been made redundant. She decided to take the opportunity to go freelance, providing PA support to the events and other industries. She simply started going to networking events and telling people! She had no big plan, she just started connecting with people and before she knew it had landed a great chunk of freelance work from one of the networking organisations itself. People liked her and trusted her because she was honest. She had loads of relevant experience, she just hadn't worked for herself before. And she was very open about that. Because why not be?
I also started networking before I had a business name or website. I chose a really supportive networking group, made some lovely connections who I'm still in touch with today AND have had 2 clients off the back of that too. I have to say though, I didn't find it as easy to be a bold beginner on social media, which is a shame.
4. Give yourself permission to experiment and try things out
This ties in to what I've already said really. It's just about allowing yourself that time to try things and see what feels good. It's about swapping perfectionism for experimentation and a sense of curiosity. It's all an adventure. It's about knowing that the knowing will come once you start doing.
5. Don't follow EVERYONE'S advice
There are loads of wonderful teachers, gurus, coaches and mentors….
But if you read ALL the books, listen to ALL the podcasts and watch ALL the videos, you'll probably end up a bit overwhelmed and confused. Do some research for a while, work out who feels really aligned, who you admire the most for their approach and then just follow 2 or 3 at the most for a while and soak up what they have to offer. I've been reminded of this a few times when I've consumed too much information and had brain freeze! There are so many approaches and they can all be so powerful, but it's about finding the approach that suits you. After all, you didn't decide to work for yourself so that you could slog it out and hate what you're doing most of the time. You presumably did this, or are planning to, so that you can do work you enjoy and feel happier overall? That might feel a bit weird if you've come from a job that sucked your soul dry though – on to my next point below!
6. It's still work if you enjoy it!
Haha! This for me was and still is a real mindset shift from the corporate world. When you decide to carve out a business based on things you really enjoy doing, it's so easy to feel like you're not actually doing any real work! When I used to go and sit in a café and write my newsletter (pre-lockdown!) I used to feel naughty. It was like I was just living the dream a bit too much. In fact, I think I've been guilty of creating stress in my work just so I feel like I've really done a days work! Writing this blog post wouldn't have felt like real work a year ago for me, I've being doing some much needed inner work on that! (And I've been following and learning from what feel like the right people – as I mentioned in point 5)
7. If you can afford it, work with a business coach or mentor
I worked with a coach to figure out why I wasn't happy at work and to figure out my career change. But once I'd decided to work for myself and retrained, other than a couple of ad-hoc sessions, I didn't get a coach again until recently and have now been working with her for about 6 months. Working with my coach/mentor has made such a huge difference. Having someone to help me unscramble my business thoughts and ideas has helped me make so much more progress, with way more ease. Personally, having someone I trust there to sense check things, encourage and support me, and who totally gets all of the self-doubt has been worth every single penny.
Yes, it can feel expensive to work with a coach (I paid £1200 for 6 months support, to give you some idea) especially at the beginning when you haven't started generating much income yet, but like I said, it's been absolutely worth it. Definitely the best investment I've made. And if I could hop into a time machine and tell my just-starting-out self to get a coach at the beginning, I definitely would do. Of course there is a chance that I wouldn't have been in the right headspace then to get the most from it, who knows! But I'd still tell myself to do it because I genuinely think I'd have put myself and my services out there earlier instead of re-writing my website and going round in circles procrasti-branding!
If you do decide to work with a coach or mentor, do your research and have a chat with anyone you're keen on working with. It's really important to work with someone who feels aligned and who you feel comfortable with. I knew I wanted to work with Fiona (Fiona Barrows) because I'd been listening to her podcast (there are other ways – conversations about living life a little differently) and receiving her newsletters for a couple of years before. But I did still speak to a couple of other coaches before I booked.
So I really do hope that this helps you to see that there are NO RULES and to just get started in the way that feels most appealing and easy to you.
If you'd like to be notified when new blogs are released, please subscribe below.
This way to sign up for my monthly e-mails written to inspire, support and encourage, and sometimes to share a few thoughts about work, life and living on a narrowboat
Head this way to join the very supportive, friendly and encouraging facebook community, Happy at Work
If you'd like to learn more about working with me hit the button below, or head to my Contact page and get in touch to arrange an informal chat