Pharmaceuticals & a Management Consultancy business, to COVID-19 vaccine manufacture
Posted on
"Be open to any opportunity that you hear about, as you never know where it may lead."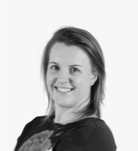 Let me introduce Alice Kan, a self-confessed manufacturing geek, with a career story that has left me feeling inspired and motivated! Alice, along with her husband, ran a successful management consultancy business which unfortunately suffered the consequences of Covid-19 and subsequent lockdown. Through her positive attitude, openness to exploring new opportunities and the many wonderful connections she made through bravely putting herself out there, Alice is now responsible for setting up COVID-19 vaccine manufacture to supply the UK population. There are so many nuggets of wisdom in this blog, and I'm sure you'll enjoy reading it as much as I did!
Tell us a little about yourself – who are you besides the job you do?
I'm Alice Kan and I'm a manufacturing geek! I studied mechanical engineering with manufacturing at university, and I like to know how things work, but absolutely love working out how to make them work better. I'm a proud mum of two teenagers who are rapidly becoming people I really want to spend time with, aside from just as their mum.
What do you do now?
I'm responsible for setting up COVID-19 vaccine manufacture to supply the UK population.
What do you love about it?
It's a huge challenge with lots of unknowns, but it gives me a huge sense of purpose. And the collaboration between our team and those from other businesses also involved is incredible. It feels like a once in a lifetime opportunity to really make a difference and leave a positive legacy.
What did you do before and how did you end up there?
Previous to my current role, my husband and I were running our own business, Kan Do Ventures, a management consultancy. This followed on from a 15-year career in manufacturing pharmaceuticals, which I left to grow our business and have a new challenge.
Why did you decide to change?
At the start of lockdown, we lost a number of major contracts that we had been working on for several years, had to furlough staff and look for alternatives due to a significant drop in income. So I didn't decide to change, it came through looking for alternatives to ensure we could pay the mortgage and keep our (very hungry) teenagers fed!!
How did you decide what to do instead?
To be honest it was a bit of a panic, but someone recommended a week long challenge on LinkedIn run by Helen Pritchard. So I did that, and part of the challenge is to post regularly, including videos, which was well outside my comfort zone. As a result of that, I started posting regularly on LinkedIn, and one of my videos had a really good response – I was being brutally honest about losing contracts, needing a job, and being an experienced pharmaceutical engineer (amongst other things) with a passion to make a difference. I had all sorts of responses from different people, offering help in a huge variety of ways – reviewing my CV, offering different self-employed opportunities, or passing on information about potential roles. The outcome was hearing about this role through someone who contacted me, and the rest, as they say, is history!
Where did you start when it came to actually making the change?
The main thing I did was to try to remain positive and open to new opportunities. I spoke to people about a wide variety of opportunities – many of which I wouldn't have considered in a 'traditional' job search. And even though some of the opportunities weren't right for me, I met some lovely people who generously gave me their time and advice to support in any way they could.
How did you actually make the change? (training, finances, learning etc.)
Persistence and tenacity! I just kept going – trying to be as visible as possible on LinkedIn, and really believed that there would be someone within my network who would be able to help me find something. And being open to help from people – I was totally overwhelmed by the kindness of strangers, and as a result, I'd do the same for someone in future.
What were /are the biggest challenges? (internal and external!)
It's hard to know what the biggest challenges are as there are so many! This project is under the spotlight in so many ways – it's not often that I've had a job that my four-year-old nephew really understands!! For me the pace as well as the rate of change on this project are the biggest challenges – absolutely everything is urgent as we are trying to compress a process which normally takes years into several months. But I've been overwhelmed by the collaboration and 'Kan do' attitude from the people I'm working with, both internally and externally.
What advice would you give your younger self?
Having and sharing your opinion is really important, even if it's different to the norm. It's often through sharing an alternative perspective that you can really make a difference, and improve what is accepted as the status quo.
How has life changed?
I'm back working in manufacturing, which is definitely my passion, as I love seeing how things work, always with an aspiration to improve them.
What do you miss about your previous line of work?
Running a business with my husband was a real passion – being able to set the direction of the business, explore new opportunities and develop our people – and over the last year, it had really grown and developed, and was on the edge of a real shift. I'm really missing the team and growing the business, but I'm still keeping in touch with everyone and we have regular catch ups over zoom.
What hopes do you have for your future?
To grow a really strong project team who deliver a vaccine that helps the country progress towards the removal of so many of the current restrictions, so that normality can resume. And to leave a positive legacy in challenging the usual timelines of the pharmaceutical industry through great collaboration.
What advice would you give to anyone looking to find and pursue a career/job they love?
Be open to any opportunity that you hear about, as you never know where it may lead. And even if you don't think you're in your perfect job right now, it's worth reflecting on what you love about it, and try to do more of it.
I love sharing resources! Are there any resources such as books, blogs, podcasts, courses etc. that you'd recommend for people figuring out what they want to do for work and/or getting started?
The Four Tendencies by Gretchen Rubin is a great book to increase self-awareness, and work out how to achieve what you want through understanding how you respond to internal and external demands. She also has a great podcast called Happier.
Start with Why by Simon Sinek (also a podcast) – understanding your why will help identify what you want to do for work.
How to Fail by Elizabeth Day (also a podcast) – a great way to succeed better is to understand and learn from failures.
Where can people find / follow you?
LinkedIn - https://www.linkedin.com/in/alicekankandoventures/